Meet the Staff of Our Acupuncture and Wellness Center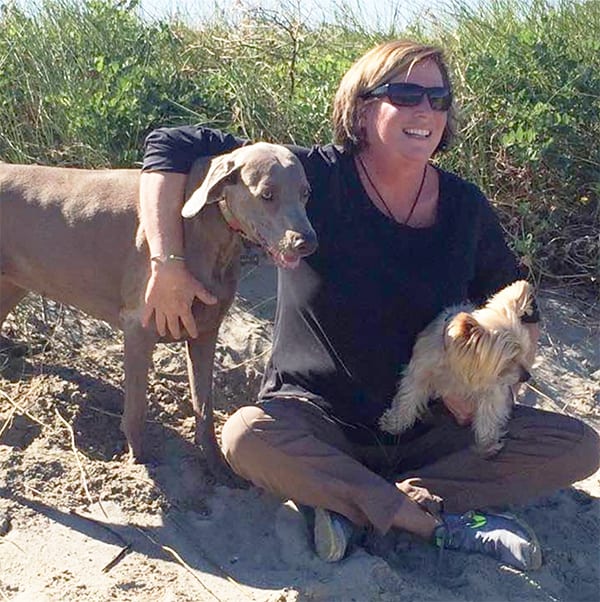 S. Erin Baldt, DAc, received her training from Southwest Acupuncture College in Santa Fe, NM and is board certified by the National Certification Committee for Acupuncture and Oriental Medicine. Dr. Baldt is a past President and Vice President of the Rhode Island Society of Acupuncture and Oriental Medicine. Dr. Baldt's internships have included: oncology, women's health, and spinal pain. In 2002, after working for 2 years in a pain management clinic in Pawtucket, she opened Acupuncture & Wellness Ctr. of RI, Inc. (AWCRI).
She has a professional affiliation with the New England Anesthesiology Pain Management Center and is a member of the American Society of Acupuncturists. Dr. Baldt is also a member of the American Academy of Pain Management. She also has staff privileges at Roger Williams Medical Center as well as Fatima Hospital.
In February 2012, she joined the staff at the Miriam Hospital in the Oncology/Hematology Department's infusion center. Patients received acupuncture to relieve pain, anxiety, nausea, depression or any other symptom that he/she needed help overcoming. Now Dr. Baldt enjoys helping oncology patients at her own practice.
When Erin is not at AWCRI, she enjoys walks with the dogs on the beach near her home. Originally from Delaware, Erin has a B.A. in English from the University of Delaware and received her Acupuncture training in sunny Santa Fe, NM, and enjoyed living there very much before returning east. Her pastimes include: photography, volunteering for Amos House, horticulture, hiking, reading, collecting textiles, shooting sporting clays and learning new things.Erin is an an avid aquarist, and a member of the Irish Ceilidhe Club of Rhode Island and the Yankee Weimeraner Club.
Dr. Carol Daukas is a Diplomate in Oriental Medicine, the highest Certification from the NCCAOM. She is board certified in Acupuncture, Chinese Herbology and Oriental Medicine.
Her interest in medicine is in her DNA: for three generations before her, her family practiced as physicians, nurses, and mid-wife. At age 17, Carol experienced the limitations of Western medicine when she got Chronic Fatigue Syndrome. She realized that to effectively treat herself, she had to build herself up, instead of focusing solely on eradicating illness through allopathic medicine. Says Carol, "I want to treat the source of illness and not just the symptoms."
So began Carol's medical journey. After earning her undergraduate degree in English literature from the University of California at Berkeley, she attended the Boulder School of Massage Therapy to become a licensed Massage Therapist. She spent many years in private practice specializing in neuromuscular and trigger point therapy.
She then brought this unique skill set to her current specialized field of acupuncture physical medicine. She graduated from the Tri-State College of Traditional Chinese Medicine in 2001.
With her expertise in acupuncture, Chinese herbs and her background in massage therapy, she provides true holistic health care.
Dr Daukas is trained in the best tradition of the classical acupuncture of China, Japan, and Europe, as well as in the modern principles of physical medicine.
She is a licensed in Rhode Island, Florida, New York and Connecticut.